Paypal
Paypal is an online financial service that allows paying for items using a secure internet account.
| | |
| --- | --- |
| | Store the PayPal TRANSACTIONID of the payment as returned by the parameter gatewayReferenceNumber within the data regarding the corresponding session and order for documentation purposes. |
To enable the integration of PayPal into the online shop in our QENTA Checkout solutions some third-party permissions have to be added to the PayPal Business Account for accessing PayPal-related payment information. Follow the required setup steps described in 3rd party permissions.
Order Flow Diagram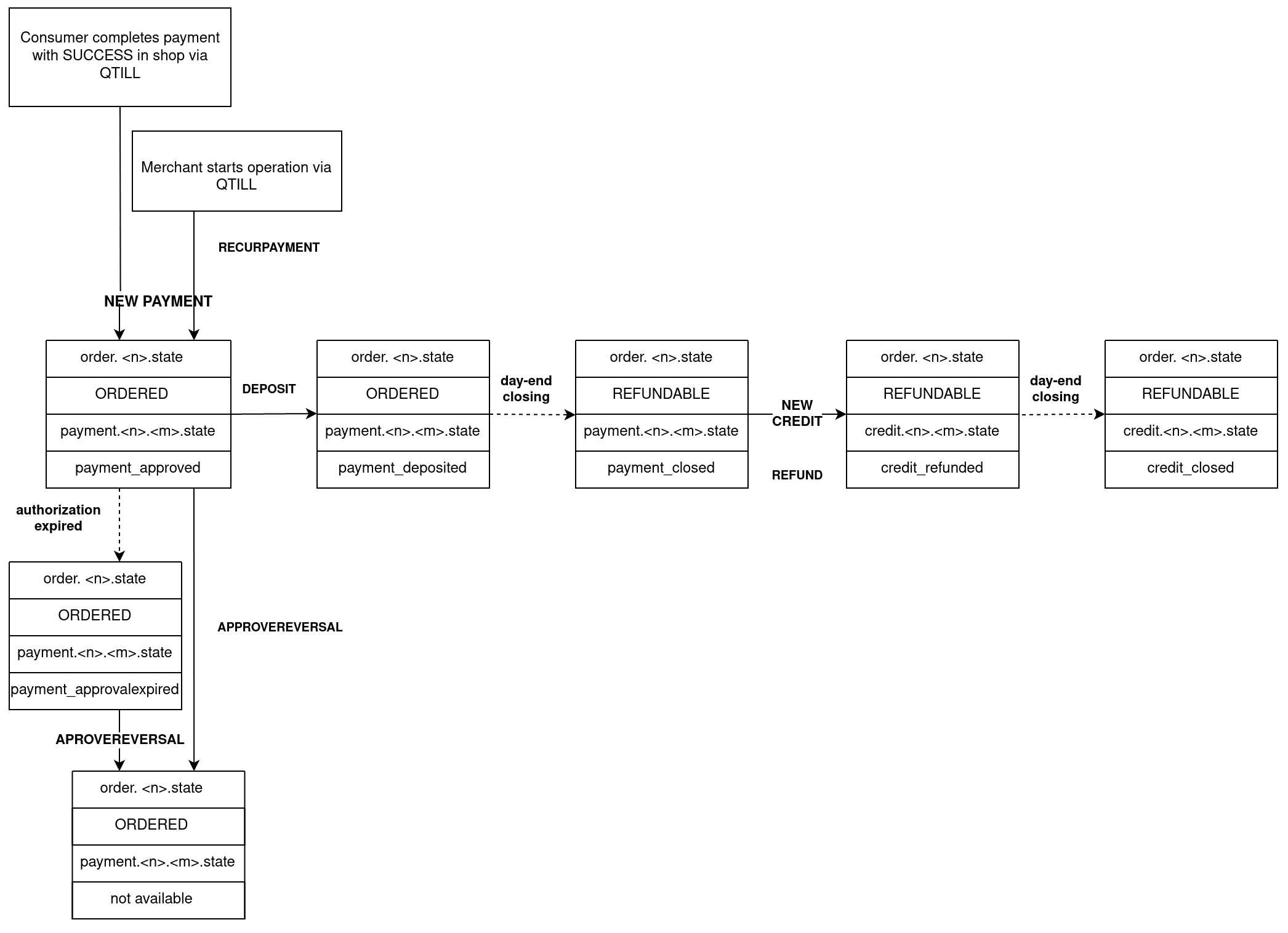 To interpret this diagram, the successful completion of a NEW PAYMENT is assumed. Starting from this command it's possible to carry out different commands.
All possible commands for specific acquirers are found here.